For more than forty years now Noel Harper's mighty Killamanjaro sound system has been a leading light in the dancehall world. The sound was started by Papa Jaro in 1969 and it's name is derived from Africa's highest mountain, Mount Kilimanjaro, and throughout their history they have constantly scaled great heights both in Jamaica and worldwide.
As Killamanjaro's set grew in size and popularity they started to recruit deejays with O Lord being their first resident professional mic man. As the seventies made way for the eighties so Killamanjaro marched onwards and upwards. A major plus for the sound occurred when Mr Harper recruited Ainsley Grey as main selector. Sadly we have yet to hear a full Jaro session dated earlier than 1982 but a typical dance around 1982/83 would feature such luminaries as Jim Kelly (b. Sylvester Morgan), the apprentice of O Lord, who by this time had flourished into a great chatter and the sets number one deejay. Other deejays on the scene at this time were veteran Lone Ranger (b. Anthony Waldron), Buro Banton (b. Donovan Spalding), who had two separate stints with the sound, Danny Dread and Dirty Harry. In addition John Wayne (b. Norval Headley) and Papa Tullo aka Tullo T (b. Everald Crawford), who were previously on Studio Mix sound, could often be heard at Jaro dances.
As well as the deejays Killamanjaro also promoted singers around the set. Long time dancehall fixture Puddy Roots (b. Junior Smith), who had started out as a deejay Puddy Lion on the Arrows sound in the mid to late seventies, morphed into a singer who would appear on many of Killamanjaro's crucial sessions in the early eighties. He would also be joined by U.U. Madoo, a singer with a voice almost indistinguishable to his older brother Madoo. These singers along with others like the sweet voiced Hopeton James and the "original" Thriller were always there to provide an alternative vocal refrain.
Tragedy struck the Killamanjaro camp midway through 1983 when Jim Kelly was killed, yet another victim of the violence that permanently haunts Jamaican society. In time though the void was filled by, not one, but two top notch deejays Super Cat (b. William Marragh) and Early B (b. Earlando Neil). These sparring partners had been plying their trade away from Kingston on St Thomas' King Majesty sound but they now took up residency on Killamanjaro, now one of the islands top sounds. From 1983 to 1985 Killamanjaro were near untouchable, especially when the "Doctor" and Super Cat were firing on all cylinders. New additions to the Killamanjaro family included Little Twitch, (b. Richard Wright) who'd started out at King Sturgav, and later Super Cat's younger brother Junior Cat (b. Wayne Marragh).
Midway through 1985 it was all change again for Killamanjaro. Skeng Don was assembling his Sturmars set and he managed to lure Super Cat, Buro Banton and selector Ainsley to his "supersound". Early B remained in the fold, and so did Junior Cat and Dirty Harry, and over the next few years they continued to remain a "live artist" force. Patcheye took over the role of chief selector. About a year after this Jeremy Lee took over as selector and Killamanjaro were now being spearheaded by the emerging rudebwoy talent of Ninjaman (b. Desmond Ballentine), armed with his unique quick-fire "labbrish" style. In another move, they then added the experienced King Sturgav deejay Charlie Chaplin (b. Patrick Bennett) to their ranks.
Killamanjaro continued to promote "live artists" on their set in the late eighties, even though times were changing in the dancehall. New regulars on the set included deejays German, Ironman, Daddy Shark, Supervisor (b. Augustus Sutherland), Hammermouth (b. Patrick Wedderburn) and musician Bugleboy. Perhaps the most important newcomer in the late 80's was Ricky Trooper (b. Garfield McKoy) who joined as a deejay. He had been working as a deejay on the Creation sound as Screechy Trooper, but prior to that he'd been a selector from a very young age on sounds like Coptic, Volume One and Ultimate Touch.
Their aggressive soundbwoy attitude won them many soundclashes but gradually the dancehall business changed as the juggling style took over and the dancehall performers became obsolete almost overnight. But Killamanjaro flourished in the sound war era with Ricky Trooper, who'd taken over from Jeremy Lee and by now one of the greatest selectors/MC's ever, leading them to many victories over the other top rated sounds from all around the world. In 2000 Ricky Trooper branched out on his own, as Sound Trooper, leaving Freddy Kruger (b. Paul Francis) fronting Jaro until he left in 2004. Things continued with Hype, Crazy D, Genius and Danny, who is also an engineer at the Killamanjaro Dub Store studio which cuts dubplates for sound systems. Freddy Kruger is now back on Killamanjaro along with DJ Tarick.
It's now forty years on since Mr Harper built his sound and they are still a major sound system. For us though, the 1983-85 era is seen as the classic Jaro years, a time when the Killamanjaro sound well and truly ruled the dancehall.
WCTD MEETS NOEL 'PAPA JARO' HARPER
WCTD: Greetings Mr Harper, can you tell us of your earliest dancehall memories?
NH: My earliest dancehall memories started in the early 60's. On public holidays I was allowed to go to fairs at the community centre with my older siblings. I was only interested in the music and the sound system. Later on my neighbour bought a sound system. Every time they set up I would go by them. In the mid 60's my brother built a sound system, and I was very excited about it. After operating for awhile, he migrated to the UK, and it was left with my father. At this stage I was really getting attached to the sound system. My father operated it for a while and then sold it. I made a promise that I would build my own sound system when I graduated from high school.
WCTD: What year was this? Was it always called Killamanjaro?
NH: I started my sound system summer 1969. I thought about several names and settled with Kilimanjaro, but it was later changed to Killamanjaro.
WCTD: What area in Kingston does Jaro sound hail from?
NH: We are based at 1 Whitehall Ave, Kingston 8. This is where our office is located.
WCTD: What did the sound equipment consist of in the beginning?
NH: I started it with a Sony integrated 90 watt amplifier, and twelve inch speakers and Garrard turntable.
WCTD: Can you tell us how the set progressed from those earliest days and on into the seventies?
NH: Immediately after I started, I got a lot of encouragements from friends, so I acquired 2 eighteen inch speakers and a Sansui BA3000 power amplifier. The response was so good that I had to continue building the sound system. I later added 2 more 18's, then I got a Sansui BA5000. Previously I was using single 18's. At this stage I started to build double 18's. At this stage the sound had 4 double 18's. I did not stop, I kept building and building until I had 8 double 18's and 4 Sansui BA5000. We operated with 8 double 18's for a long time, until we increased to 12 double 18's.
WCTD: Can you remember who was the first deejay to appear on your sound? When was this?
NH: The first Deejay was "O Lord" in the 70's
WCTD: Were there any other deejays alongside O Lord in the early days?
NH: Yes, we had guys like, General Rat, Natty Paul, Calico & Lincoln who would pass through.
WCTD: At what point in the seventies did Jaro start attracting the big name deejays.
NH: The sound system started to attract deejays from the early 70's, but it was in the late 70's that the more prominent ones started to appear.
WCTD: How did Jim Kelly come to Jaro?
NH: O Lord was the first professional Deejay that was on the sound. He was the one that brought Jim Kelly to the sound. At first I was not impressed with Jim Kelly, but he progressed rapidly. He took his work seriously and was very aggressive with the mic. He was loved by many.
WCTD: Did you have any favourite artists yourself?
NH: Everyone had different styles, some I liked and others I did not care about, but they all had their fans. I had to work with everyone, so I avoided a favourite.
WCTD: Can you tell us a little about Ainsley & how he came to select the sound?
NH: As you know I had a regular 9 - 5 job and during the early 80's I needed some help with the operation of the sound. I had a friend by the name of Ted who told me about Ainsley. At that time Ainsley played a little sound system in Skateland, and he also worked at Aquarius record shop in Half Way Tree. I arranged to meet with him, and the rest is history.
WCTD: In the days of sound clashing against other sounds with "live" artists, was it friendly rivalry or did things sometimes get out of hand?
NH: In those days sound clashes was friendly rivalry, and once in awhile thing may get a little out of hand, but it was easier to resolve in those days.
WCTD: What was the first significant clash that Jaro was involved in?
NH: The Skateland clash with Studio Mix was important because Studio Mix was killing a lot of sounds and they thought no one could kill them
WCTD: The other really significant clash's that spring to our minds are the 2 in 1984 vs Gemini and then later on in the year vs Volcano. Can you recall the story behind them and what are your thoughts on the outcome of them.
NH: I do not remember much about the Gemini clash except that we won it, but the Volcano clash was exciting. At that time Volcano had a big hype, it was doing very well, and the owner Junjo Lawes was a leading record producer with many of the top artists in his camp. The clash was held on Maxfield Ave, and it was a very big dance, at one stage Volcano was leading, and then we took the lead, and eventually won the clash.
WCTD: Throughout all the time you've been involved with Killamanjaro which has been your favourite era and why?
NH: Throughout all the time with the sound, my favourite era was the live deejay era. The sound started during this time and it was like a stage show.
WCTD: Do you think that the days when deejays and singers learned and performed live on a set, will ever return?
NH: No, the culture has evolved, and I do not believe those days will return.
We would like to thank Mr Harper for all the help he has given us in getting all of this together, thanks Boss we really appreciate it.
Killamanjaro @ Skateland, Half Way Tree Road, Kingston 5, August 1982
Featuring: Jim Kelly, Danny Culture, Danny Dread, General Plough, Mr Cutter, Chakademus
Selector – Ainsley
"Dating from August of 1982 this Skateland recording captures Killamanjaro on the rise. Jaro have been busy cutting specials galore and number one selector Ainsley lets loose cuts from Sammy Dread and Don Carlos. Jim Kelly has developed into a fine deejay and here he shows his microphone skills on numerous pieces like "Common People", "River Connection" and the cultural "Jah Have Mercy". Danny Dread is another mic man that has followed the Brigadier Jerry school of deejaying and good he is too. Here he urges the masses to "Keep On Coming In A Dance" on the "Throw Me Corn" nugget. General Plough is given his opportunity and he doesn't disappoint when singing "Rock With Me" on the Studio One "Real Rock" and a cover of "Captain Selassie I". This is the Killamanjaro Posse rocking in a dancehall style."
Killamanjaro v Studio Mix @ Skateland, Half Way Tree Road, Kingston 5, circa October 1982
Featuring: Sassafrass, Danny Dread, Chakademus, Jim Kelly, Ranking Trevor
Selector - Ainsley
"Sound clashes at Skateland always packed the people in and this one pitted Jaro against another popular sound of the day, Studio Mix. Veteran Sassafrass, who's "Skateland Rock" gets a great response from the crowd, boasts that "Jaro is the sound that plays the most Don Carlos specials" and the opening salvo on the tape has 3 in a row, starting with the singer's "Lend Me The Chopper" and culminating with "Papa Jaro A The A1 Sound". Old hand Ranking Trevor gets a chance to "Walk, Talk" over the mighty riddim of Michael Prophet's "You Been Talking", but it's the new guard who lead the way, with Jim Kelly firing off sound bwoy lyrics to the heads of John Wayne and Papa Tullo in the Studio Mix ranks."
Killamanjaro @ Champagnie Lawn, 82 Chisholm Avenue, Kingston, circa November/December 1982
Featuring: Danny Dread, Woody Noble, Dirty Harry, Phantom, Matta Pang, Lee Van Cliff, Johnny Blacka, Jim Kelly, U. Brown
Selector – Ainsley
"Jaro cork it in Champagnie Lawn for this late 1982 session. The music is exclusively from Michael Prophet and Sammy Dread, with the latter's wicked dub plate specials cut on Studio One riddims. When he grabs the mic, Lee Van Cliff manages a good deejay duet with Dirty Harry called "Tu Shung Peng" as well taking every opportunity to promote his own forthcoming dance. The Reverend Danny Dread gives a version of his "Bible Connection" single and then stalwart U. Brown takes over, showing his experience on "Weatherman Skank" and "Been Talking", chatted over the riddim of Michael Prophet's tune of the same name. Great stuff from Jaro."
Killamanjaro v Arrows @ Skateland, Half Way Tree Road, Kingston 5, December 1982
Featuring: John Wayne, Sassafrass, Danny Dread, Lee Van Cliff, Billy Boyo, Jim Kelly, Lady Ann, General Plough, Michael Irie
Selector – Ainsley & Jah Wise
"Another big meeting at a pre Christmas dance held at Skateland and this time we have audio from both sounds. Ainsley is armed to the teeth with specials from the likes of Rod Taylor, Sammy Dread, Don Carlos and, of course, Johnny Osbourne with the famous "Reasons" dubplate. John Wayne, now in Jaro's fold, gets a lot of mic time and shows great style in "Christmas A Come", "Later Will Be Greater" and "Nah Walk In No Bad Boy Posse". Sassafrass rides a series of Studio One dubs and his "DJ Gone Pon Tour" is a standout lyric on the Bandulu" riddim. Jaro's reputation is boosted by an array of artists like Lee Van Cliff, youngsters Billy Boyo and Lady Ann and General Plough, who's "Killamanjaro Don't Fear No One" especially not Arrows.
Many thanks to Keimo for this one...
Arrows v Killamanjaro @ Skateland, Half Way Tree Road, Kingston 5, December 1982
Featuring: Peter Metro, Liberty, Buro Banton, Squiddly Ranking, Shaka Shamba
Selector – Ricky Zagalou
Long running Dunkirk sound Arrows "The Ambassador" give as good as they get and are lead here by Peter Metro who displays the full range of his talents. "This Old Man" and "Vegetable" are old favourites of his and a combination "We Want Some Money" with his brother Squiddly also hits the spot. Selector Zagalou fires off some custom made specials of his own from Zuzu and Little John while Arrows stalwart deejays Liberty and Shaka Shamba know that "Papa Arrows' Irie". Perhaps the biggest "forward" for Arrows though, comes when Buro Banton pounds out his "Non Stop" lyrical barrage much to the delight of the crowd."
Killamanjaro @ Waltham Park Road, Kingston, January 1983
Featuring: Danny Dread, Little John, Shadowman, Jim Kelly, Johnny Blacka, Toyan, Peter Metro, Matta Pang,
Neville Valentine
Selector – Ainsley
"This is a combined session joining together Ruffhouse's tape with a clear cassette only recording of a Killamanjaro "live" album, that may or may not have been officially issued. Whatever the circumstances, it's a nice little session down on Waltham Park Road. The Volcano posse are in the place showing us of things to come (their official launch was still six months off). The stalwart dancehall riddim "The Answer/Never Let Go" pounds away and Shadowman rips it up Spanish stylee on "Calypso, Calypso" and Little John warbles a medley of "Wonderful World" and "Reasons". With excellent Jaro specials from Sammy Dread and Johnny Osbourne, and deejays Jim Kelly and Danny Dread in good form this is another great early '83 dance."
Killamanjaro v Emperor Faith @ Skateland, Half Way Tree Road, Kingston 5, 1983
John Wayne, Tony, Elfigo Barker, Jim Kelly, Danny Dread, Lee Van Cliff, General Plough, Dirty Harry
Selector – Ainsley
"Another soundclash in Skateland and it's time for Emperor Faith to feel the heat of Jaro's fire. Ainsley has a box chock full of Jaro "specials" and he's not being shy with them. Aired here are dubs by Don Carlos, Sammy Dread, Carlton Livingston, whose "Play By Papa Jaro Alone" is brand new, and of course the killer Johnny Osbourne missiles which could win most dances outright. John Wayne's familiar voice is heard throughout, hitting home in pieces like "A Wa Do Me" , "You Too Nasty" and "Merteler", while Lee Van Cliff struts his stuff deejaying and singing his way through "Rock It So Well", "Ain't No Stopping" and "Listen Mr Cliff".
Killamanjaro @ Braeton 1983

Featuring: Jim Kelly, Lone Ranger, U.U. Madoo, John Steel

Selector - Ainsley

"Jaro comes to the town of Braeton in the parish of St Catherine and tonight they have the talents of Lone Ranger and Jim Kelly around the cotnrol tower. Jim Kelly's very much influenced by Ranger and amongst his many pieces are stand out tunes like "Dedicated To Us","Prophecy" and a rousing "Braeton Calypso".
The Dancehall elder, Lone Ranger is moving with the times and he can be heard on lyrics as diverse as "World
War 1", "Talk To Mucking Fuch" and "Watch Out Mr Gateman". He even throws in a reference to trouble at his previous sound in "Shame & Scandal On The Virgo Posse". Deejay John Steele makes a solitary appearance on "DiscoverJamaica" and there's an early performance from U.U. Madoo who sings of the girl "Pauline" on a recut of "Bobby Bobylon".
Ainsley keeps the selection crisp with music from George Nooks and Sammy Dread and Ranger and Kelly provide the Braeton-ites with excellent live entertainment."
Killamanjaro @ Love Lane, Kingston 5, 1983
Featuring: Pompido, Ranking Buckers, Papa Tullo, Danny Dread, Jim Kelly, Little John, Buro Banton, Toyan,
John Wayne, Puddy Roots, Matta Pang, U. Brown, Lone Ranger,
Selector – Ainsley
"A mammoth Killamanjaro tape clocking in at 2 and a half hours recorded at a Love Lane venue in downtown Kingston. There's a great line up present with lots of top ranking deejays and singers all taking turns to nice up promoter Jah Wise's dance. Ranking Buckers has been around since the mid seventies and on more than one occasion his lyrics pay tribute to the notorious Spanglers posse. Jim Kelly puts in a long shift here, always hitting the spot as "Nah Fight", "No Drink Fe Drunk", "Father Jaro Rock" can testify. Lone Ranger makes his entrance in the second half of the proceedings with passages like "Credel" and "Me Big" done in his inimitable style. Jaro's musical style is laid out over the course of the night with Ainsley moving through selections from, Barry Brown, Hugh Griffiths, John Holt, Sugar Minott, Linval Thompson and Johnny Osbourne and including many specials. A fine example of Killamanjaro in full effect!"
**Please note, the last 10 minutes of the tape of part 1 was stretched so it keeps speeding up and slowing down.**
Killamanjaro @ Skateland, Half Way Tree Road, Kingston 5, February 1983
Featuring: Lone Ranger, John Wayne, Puddy Roots, Buro Banton, Papa Tullo, Jim Kelly, Ugly Francis
Selector - Ainsley
"Introducing a next Skateland session, this time in February and featuring a very typical Jaro line up of the day. John Wayne sparkles briefly on "True She Fat" while his spar Papa Tullo has many lyrics to burn and they are evident on "Listen to Papa T" and "Fling It Down". Lone Ranger rides the ever popular "Cuss Cuss" riddim in "Come Out Of Me Life" before introducing his apprentice deejay Ugly "Beautiful" Francis, who in turn tips his hat to the master in "Ranger A Me Teacher". The singing duties are left to Puddy Roots and he sings his tale of discrimination in "Long Haired Freaky People" which always goes down well in a dance."
Killamanjaro @ Waltham Avenue, Waltham Park, Kingston, March 1983
Jim Kelly, Buro Banton, John Wayne, Danny Dread, Puddy Roots, Sugar Minott, Sammy Dread, Skinny Ranking, Lee Van Cliff, Ashanti Waugh
Selector – Ainsley
"The crowd is packed in tight to this venue on Waltham Avenue with hardly any room to move. Big "supa" Sugar Minott lights this session up by saluting the sound in "Killamanjaro" as well as showcasing some of his numerous hits like "No Vacancy", "Rough Ole life" and "Lover's Race" to name but a few. Danny Dread and Lee Van Cliff team up for the tale of "Two Natty Dread" and Jim Kelly is on fire with "Can't Take Me Next Door Neighbour", "Brutalization" and "Walk & Talk" really heating up this rammed dance on the Waltham."
Killamanjaro @ 3 Piece Lawn, Naggo Head, Portmore, St Catherine, 1983
Danny Dread, Jim Kelly, Echo Minott, Dirty Harry
Selector – Ainsley
"The 3 Piece Lawn at Naggo Head was a popular venue on the dancehall circuit with the top name sounds often passing through. This evening's entertainment came just before another Jaro clash with Arrows, the deejays and singer, give good performances here. Jim Kelly and Danny Dread really rule this tape, both taking turns to rock the dance. On "Killamanjaro Soca" Kelly shows everyone his fast style skills on the ever present "Never Let Go" riddim, while the Dread details the "Water Shortages" in the parishes. Echo Minott manages to grab the mic to version his breakthrough single "Man In Love".
Killamanjaro @ Mckintyre Centre, Dunkirk 16 June 1983 Part 1

Featuring: Jim Kelly, Peter Metro, Puddy Roots, Zu Zu, Yu Yu Madoo,
John Wayne, Lady Anne, Squidley Ranking.....

Operator: Ainsley.........

Killamanjaro @ McIntyre Centre, Dunkirk, Kingston 16 June 1983 Part 2
Jim Kelly, John Wayne, Dirty Harry, Peter Metro, Lady Ann, Squiddly Ranking, U.U. Madoo, Puddy Roots, Chicken Chest, Zuzu
Selector - Ainsley
"Whilst pooling our tapes together we've quite often assumed we've both got the identical tape of the same dance. But on this session it turned out we were both holding different parts. Now with a running time of over 3 hours, this early June dance, held at the McIntyre Centre in the Dunkirk area of Eastern Kingston, has also attracted Peter Metro and the Metromedia posse and they join the Jaro regulars to present a dancehall delight. The highlights are many with singers U.U. Madoo, with "Farmer Man" and Puddy Roots sounding good on the mic, with "Give Me The Right". Ainsley has all the top "specials" at hand and the deejays don't disappoint either. Metro, as ever dominates proceedings, especially on pieces like "Big Brain" and "Can't Keep A Good Man Down". Not forgetting John Wayne, coming strong with lyrics like "True She Fat" and "What A T'ing" and the ever reliable Jim Kelly voicing passages like "After 1, After 2" and "Badness A Madness".
Killamanjaro @ Love Shack Lawn, 7a Lissant Road, Kingston, 24th June 1983
Part 1: Jim Kelly, John Steel, U.U. Madoo, Dirty Harry, Puddy Roots
Part 2: Jim Kelly, John Steel, U.U. Madoo, Dirty Harry, Puddy Roots, Yellowman
Selector – Ainsley
"The Love Shack Lawn is the venue for this excellent Killamanjaro session. Ainsley is running tunes from Dennis Brown, Little John, Hugh Griffiths and Linval Thompson and the "live" artists don't hold back. The not often heard deejay John Steel gets a chance to rock it and he chats pieces like "We A Superstar" and "You See We". Towards the end Yellowman steps into the dance and he drops his hit lyrics "Ribbit Mi Hand" much to the crowd's delight. The tape is tinged with sadness though as its the last time we hear Jim Kelly in action. He doesn't hold back here, lambasting irresponsible parents on "Baby Father" and, ironically, one of his last lyrics has him lashing out at the gun pests in "Go Weh With Badness".
I had next 90 minute part of this one that sadly has gone missing, if anyone has a copy of it we would really appreciate if you could send it to us to add to the site. The part I had continued on from this one and mostly featured Yellowman on the mic.
Killamanjaro @ Solitaire Road, Sievwright Gardens, July 1983
Featuring: U.U. Madoo, Dirty Harry, Billy Boyo, Michael Prophet, Puddy Roots, Phillip Fraser, Buro Banton, Super Cat, Jah Thomas, Jim Brown, Danny Dread
Selector – Ainsley
"Recorded not long after the murder of Jaro's top deejay Jim Kelly and from time to time the entertainers pay their respects to him. Buro Banton, shortly to join the newly formed Volcano sound, remembers the man and his lyrics. The "Texas Ranger" Dirty Harry and U.U. Madoo look after things in the early warm up before Jaro's new boy Super Cat steps in with a firing "Come In A Dis". It's always good to hear Michael Prophet unique styling's in the dance and his "Them A Fight I So" adds to the vibes of this dance in the Sievwright Gardens area of Kingston City."
Killamanjaro @ Seawave Club, Buff Bay, Portland, circa August/September 1983
Featuring: Puddy Roots, Super Cat, Dirty Harry, Early B, Hopeton James
Selector – Ainsley
"Originally touted as 1984 but very much an '83 session. Held in Buff Bay, the Jaro crew, consisting of three deejays and two singers, pack out the Seawave Club. Jaro's dynamic duo Early B and Super Cat boss the mic with ease over Ainsley's crucial musical choice. "Watch Jaro Sound" is Puddy Roots' salute to the ever rising champion sound and he gets forwards from the crowd for his "Letter To Mummy & Daddy".
Many thanks to Daddy Keimo for this one....
Killamanjaro @ Whitehall Avenue, Kingston, circa August/September 1983
Super Cat, John Wayne, Dirty Harry, Junior Reid, U.U. Madoo, Hopeton James, Hugh Mundell, Puddy Roots, Major Manzie
Selector – Ainsley
"Super Cat is now a regular star for Killamanjaro and on this session he's on good lyrical form getting "forwards" from the crowd for "Chant Down Babylon" on the "Freedom Blues" rhythm. His hailing of "Jamaica 21" anniversary gives us a clue as to the date of the dance too. The late Hugh Mundell and his sparring partner Junior Reid pass through for a couple of numbers, Mundell versioning "Reasons" and Reid tackling the "Some Guys" standard. John Wayne is relentless in his "Title" passage and Major Manzie finishes this hour long excerpt with "Come Along".
Killamanjaro @ Cinema 2 Drive In, New Kingston 1983
Featuring: Yellowman, Puddy Roots, Early B, Super Cat, Dirty Harry, U.U. Madoo, Hopeton James, General Trees, Charlie Chaplin, Little Culture, Rappa Robert
Selector – Ainsley
"Jaro are live at the spacious Cinema 2 venue in New Kingston and there's a good turnout of entertainers for the MC Duke Williams to introduce. Early B excels on the mic, with pieces like "Gone In A Bible", "We A De Don" and "Learn Fe Drive" showcasing his great talent. His spar Super Cat comes with his counteraction "Learn Fe Ride" as well as a storming "Politician, Politician" on the "Keep On Moving" riddim. Sturgav duo Charlie Chaplin and Josey Wales are called for but Josey is a no show, so it's left to the "Principal" to chat some of his hits like "International Robbery" and "Leggo Me Shirt".
Killamanjaro Donald Sangster Centre, May Pen, Clarendon, October 1983
Early B, Puddy Roots, Super Cat, Dirty Harry
Selector – Ainsley
"This is Jaro appearing at the Donald Sangster Centre in May Pen and the deadly duo of Early B and Super Cat are now firmly running things for Papa Jaro. Riding some great tunes from newer singers like Clarence Parks, Robert French, Trevor Junior and Rod Taylor all selected by Ainsley, the "most crucial operator". Early B comes forward with tracks like "A No Any Gal", "Can't Keep A Good Man Down" and his wicked "Learn Fe Drive" before Apache Cat adds his "Learn Fe Ride" to the proceedings. One of Jaro's top singers Puddy Roots graces the dance too, offering the singer's perspective with; "Crooked Man", "Meet Me By The River" and "Come Out Of My Life" sung on a wicked new dancehall cut of "Cuss, Cuss".
Killamanjaro @ Up Park Camp, Kingston, November 1983
Featuring:Super Cat, Early B, Ringo, U.U. Madoo, Johnny Irie, Puddy Roots, Robert French, Leroy Smart, Dicky Ranking, Charlie Chaplin
Selector – Ainsley
"Another combination tape, adding a crystal clear C90 to another Ruffhouse gem to give us an extended Jaro session recorded late November at Up Park Camp, a large Jamaica Defence Force army base. Some of the top sound systems were allowed to play out on the grounds of the airfield, and presumably the patrons were the soldiers stationed there. At one stage here a soldier, Johnny Irie, even steps up to the mic to "try a thing". Wisely things are left to the professionals like Ringo, who is back a yard fresh from Gemini's successful UK tour, and he tells all in a rocking "Englander, Englander" and the dynamic duo of Super Cat and Early B sound great throughout with the Doctor's "Mexico Trip" getting the seal of approval from the troops. Charlie Chaplin is a special guest for the night and he's another to detail his travels in "How Papa Chaplin Go America."
Killamanjaro @ Up Park Camp, Kingston, November 1983
Featuring: Super Cat, Brigadier Jerry, Puddy Roots, Early B, U.U. Madoo, Ringo, Danny Dread, Sister Verna
Selector – Ainsley
"There's a very high possibility that this is also from the above session as it has a lot of the same artists and a different musical selection from Ainsley. Once again Ringo sounds inspired on his "Dedicated to Jah" single as does Apache Cat on a medley of "Grenada/World Wide Warfare". Brigadier Jerry makes an appearance and he expertly delivers passages like "Rub It On The Subway", "CB 400" and "Doctor Fish" the latters lyrics causing a storm. Jaro a mash up the Camp."
Another from Ruffhouse's collection that I have cleaned up...
Killamanjaro vs Gemini Skateland January 1984 (2010 Redo)
Featuring: Early B, Supercat, John Wayne, Puddy Roots, UU Madoo, Billy Boyo, Lee Van Cleef, Danny Dread, Peter Ranking, Dirty Harry, Papa Tullo
Operator: Ainsley
It's a big sound clash in Half Way Tree as Papa Jaro takes on one time champ Daddy Gemi, and it's a case of the new school running things. Most people have Jaro as winners of the clash, Mr Harper told us that indeed Jaro came out on top this night in Skateland. Lyrically Jaro's deejays were miles ahead and personally I prefer Ainsley's selection. We have 2 parts to the Gemini side here so you can make up your own minds.
Highlights include some wicked Johnny Osbourne dubs including the massive 'Skateland murderer' over the 'real rock' rhythm and 'Papa Jaro sacrifice the barber' over the 'Ali baba'. Another highlight is when Ainsley drops the Anthony Johnson dubplate special 'she's my baby' over the 'full up' rhythm and Supercat dedicates it to "all DJ's who run off them mouth" then you hear him say to Ainsley off the mic "just mix me down proper and me gwine fix the bwoy Squiddly's business" Over the version the apache gets the crowd bawling forward when he drops pure almshouse lyrics straight to his head. Early B is in a rare almshouse mood also as he tells the Skateland massive that Squiddly got his gold chain from pirating 'history of Jamaica' before dropping a dread version of his 'visit of Selassie I' in which he gets in some cussing of Squiddly & Peter Metro.
Killamanjaro @ Negril, Westmoreland, circa April/May 1984
Featuring: Dirty Harry, Charlie Chaplin, Super Cat, U.U. Madoo, Puddy Roots, Principal Grundy, Early B
Selector – Ainsley
"The popular holiday resort of Negril hosts this Killamanjaro session and the sound has carried a good squad of entertainers for the night. The "Never Let Go/Answer" riddim opens the proceeding and it has Super Cat reciting a long, impressive passage titled "Touch In Jah Bible". This is the "Apache" in great form and he works alongside Charlie Chaplin who voices "live" his latest release, "Diet Rock". He's not the only Principal in the dance as "original" Principal Grundy makes his mark on "I Came, I Saw, I Conquered" and "You Gotta Move". Archie's got some great music to play and the singers and deejays keep the vibes flowing."
Killamanjaro v Black Star @ Maxfield Avenue, Kingston, early May 1984
Featuring: Dirty Harry, Super Cat, U.U. Madoo, Puddy Roots, Early B, Danny Dread, Leroy Smart, Papa Dax, Jah Thomas, Peter Metro
Selector – Ainsley
"There's a big showdown on Maxfield Avenue, most probably at Frenchies Lawn, and it pits Killamanjaro against another of Kingston's top sounds, Black Star. Jaro's side of the dance sounds like it is quite early on in the proceedings, with not much in the way of soundbwoy lyrics, but it's still a lively affair. Each sound has their own Danny Dread around their set, and Jaro's D.D. follows Leroy Smart's live vocalising and coming strong with "Bubbling Time" and "She Just A Play Hard". Early B and Super Cat enter the mix in fine style and Peter Metro also links up, guesting and impressing, on "Better She Gwan". As the Don says, "Dance A Fe Cork".
A Massive thanks to Daddy Ruffhouse for these great tapes....
Black Star v Killamanjaro @ Maxfield Avenue, Kingston, early May 1984
Featuring: Nitty Gritty, Tonto Irie, Pad Anthony, Danny Dread, Junior Reid, Trevor Junior, Bigga, Earl Cunningham
Selector – Smokey Joe
"It's clear that Black Star's contribution to this dance is later on as the deejays are sparring and the specials are flowing. Smokey "Don"Joe selects some great music here with custom made slates from Sugar Minott and Pad Anthony, who also voices live burial lyrics. Tonto Irie and Black Stars own Danny Dread handle the duties and they do so admirably. Tonto shoots with "We A De Ranking" and "Me A Fe Talk" and Danny backs him up, reiterating that "Black Star No 1". Black Star's side is very strong and Pad Anthony's "We Have The Title" is a lasting memory here."
Killamanjaro @ Skateland, Half Way Tree Road, Kingston 5, 10th June 1984
Featuring: Early B, U.U. Madoo, Puddy Roots, Joe Lickshot, Dirty Harry, Hopeton James, Jack Sowa, Leroy Smart,
Little Twitch, Triston Palma, Brigadier Jerry
Selector – Ainsley
"Another Jah Thomas promotion at Skateland with Killamanjaro and this one was being recorded for a live LP that sadly never saw the light of day. With Super Cat and Buro Banton in New York, it's left to Early B to take the lead which he does in fine style, fighting against bad landlords in "Owner Man" and flashing favourites like "Sunday Dish", "Operating Theatre" and "Pedestrian".
Dicky Ranking is prominent too, especially on "Preacher Man" on the Studio 1 "Won't You Come Home" riddim. Briggy, the "General" steps up to the Jaro console and shows he's mastered the fast style in "Can't Stop Jaro Again".
Killamanjaro on top form on this excellent tape that captures them when they really were the No.1 sound."
Killamanjaro vs Metromedia Skateland Roller Disco, Halfway Tree June 1984

Featuring: Leroy Smart, Half Pint, Junior Reid, Early B, Supercat, Puddy Roots, UU Madoo,
Little Twitch, Dirty Harry, Dickie Ranking, Papa Dimes

Operator: Ainsley...

Here we have Killamanjaro on top form mashing up Skateland in a dance alongside Metromedia. The 'Doctor' and 'Apache Cat' are on fire as are the rest of the Jaro Posse and with special guests like 'The Don' Mr Smart and the waterhouse singers, Junior Reid and Half Pint in attendance, you can see why they where very hard to beat back then..
Killamanjaro @ Ewarton, St Catherine, 4th August 1984
Featuring: Early B, Charlie Chaplin, Puddy Roots, Little Twitch, Dirty Harry
Selector – Ainsley
"This is Jaro rocking the town of Ewarton in St Catherine with a line up that features both Early B and Charlie Chaplin. There's a good respect shown to each other as they pass the microphone around and there are a lot of great lyrics to be heard. "Learn Fe Drive", "Operating Theatre" and "Owner Man" are stand outs from Early B's, while Chaplin's "Talking Pigeon", "Disaster" and "Jam The Session" is the "Principal" in typically good form. Jaro's number one singer Puddy Roots flexes his soundbwoy skills on his "Roots Jaro Roots" sung to the tune of "Ali Baba". Not forgetting deejay Little Twitch who discusses the advancements in "TV & Video" and his popular "Aloe Vera". All in all this is another great '84 Killamanjaro session."
Killamanjaro @ Skateland, Half Way Tree Road, Kingston 5, August 1984
Featuring: Buro Banton, Michael Palmer, Early B, Dirty Harry, Puddy Roots, Michael Spinner, Super Cat, U.U. Madoo, Little Twitch, Joe Lickshot
Selector – Ainsley
"Another Skateland jam, promoted by Tony Field, and another fine line up. With Ainsley running Half Pint, Leroy Smart and Frankie Paul like dirt and the Jaro dons in full flow, the crowd roars with appreciation, especially when Early B drops his "One Wheel Wheely" anthem. Although Dirty Harry and Little Twitch are not Jaro's top guns they still can rock a dance well. Harry's "Better Dub" and Twitch's "Chalice To Chalice" confirm this fact. Add two singers, Michael Spinner with "Mr Officer", and Michael "Palmer Dog" Palmer doing "Border Line" on the "Bandulo" riddim and you get a great session, and I haven't even mentioned Super Cat yet!"
Killamanjaro @ Molynes Road, Kingston, September 1984
Featuring: U.U. Madoo, Little Twitch, Dirty Harry, General Trees, Ranking Joe, Puddy Roots, Skengae One
Selector – Ainsley
"Killamanjaro set up their sound in the Molynes Gardens area for this Tony Field promotion. Deejay Little Twitch is rising through the ranks and here he shows his skills on the mic, with "Modeller" and "Doctor Kill The Barber" the latter tagged on the end of a killer Johnny Osbourne special "Papa Jaro Mash Up The Town". Scorpio man General Trees get props from the massive as he rinses out hits like "Monkey & Ape" and "Heart, Mind & Soul". Ranking Joe passes through as well offering a supercharged "Baby Come Home" on the original Studio 1 riddim. Great stuff!"
Killamanjaro @ 33 Grove Road, Kencott, Kingston 10, 2nd September 1984
Featuring: Dirty Harry, Super Cat, Early B, U.U. Madoo, Sugar Minott, Jah Thomas, Leroy Smart, Buro Banton,
Michael Palmer, Puddy Roots, Papa Dimes, Papa Dax
Selector – Ainsley
"This is a Jah Thomas promoted dance held at 33 Grove Road in Kencott and this is notable for some fine vocalists doing their "thing". Sugar Minott is a man who can do no wrong and "Born and Raised In the Ghetto" is a real boom tune of the moment. Michael Palmer's star is also burning brightly and "Ready Me Ready" is his cry. Not to be forgotten either, Jaro's loyal singers U.U. Madoo and Puddy Roots "adopt" a couple of cover versions in "Always and Forever" and "Homely Girl" respectively. Jaro on fire!"
Many thanks to Daddy Bluey for this better copy.....
Killamanjaro @ Donald Quarrie High School, Harbour View, 10th November 1984
Featuring: Early B, Dave Bailey, Buro Banton, Dirty Harry, Little Twitch, Hopeton James, U.U. Madoo, Puddy Roots
Selector – Ainsley
"Jaro travel out of Kingston heading east along the coast to the town of Harbour View. They've got a dance at the Donald Quarrie High School and most of the crew are present. Early B flashes some tried and tested lyrics including , of course, "One Wheel Wheely". Twitch causes worries again with "Open The Gates" riding the riddim of Junior Reid's anthemic "Original Foreign Mind". For extra variation Killamanjaro's stable of singers, Puddy Roots, U.U. Madoo and Hopeton James all add their voices to the mix throughout this wicked session."
Killamanjaro @ Barbican, November 1984
Featuring: Buro Banton, Major Manzie, Dirty Harry, Super Cat, Prento, Puddy Roots, Reggie Stepper, Liberty , Lady Lee, Bigga, Echo Minott, Early B,
Selector – Ainsley
"It's late November now and for this Barbican dance there are Jaro regulars and plenty of cameos to boot. These include female deejay Lady Lee, Black Star's Bigga and an early outing for Reggie Stepper. Really though it's about Early B and Super Cat with the former's "Selassie A The Rightful Ruler" and the latter's "Wrap Up" standing up well. Dirty Harry, the "Texas Ranger", rides in and deejays soundly on pieces like "Drop In A Line", "Fret You A Fret" and "DJ Daddy."
Killamanjaro Tropics Club, 5 Dunfries Road, Kingston 1984
Featuring: Papa Levi, Half Pint, Edi Fitzroy, Early B, Super Cat, Puddy Roots, U U Madoo, Buro Banton, Tonto Irie, Clarence Parks
Little Twitch, Joe Lickshot
Operator: Ainsley
Jaro are playing at the Tropics Club again and there are lots of Big names passing through, The most unusual of them being Saxon MC Philip Levi who is in JA from the UK. Some great selection from Ainsley and with a line-up like this you know it's going to be WORRIES!!
Killamanjaro – Tropics Club, 5 Dunfries Road, Kingston 5 19-12-1984

Super Cat, U.U. Madoo, Little Twitch, Early B, Junior Reid, Puddy Roots, Half Pint, Screecha Nice, Dirty Harry, General Smiley, Buro Banton, Delton Screechy, Hopeton James, Jim Brown

Selector – Ainsley

"Here's Jaro playing in the Tropics Club in New Kingston and it has their main deejays firing on all cylinders for this session. Top supas Super Cat, Early B, Buro Banton and Little Twitch rule the microphone and they are ably supported by Jaro's regular singers U.U. Madoo, Puddy Roots and Hopeton James. There are also plenty of other entertainers passing through and all this makes it another great Killamanjaro dance."
Killamanjaro @ Love Shack Lawn, 7a Lissant Road, Kingston, 20th December 1984
Featuring: Early B, Puddy Roots, Buro Banton, Little Twitch, Echo Minott, Dirty Harry, Echo Minott, Thriller, Dirty Harry, John Wayne, Red Fox,
Selector – Ainsley
"Presenting an excellent double session at the Love Shack Lawn venue on Lissant Road. This highlights Ainsley's quality selection, running through musical treats from Wayne Smith, Triston Palma, Junior Reid, Cocoa Tea and Dennis Brown. In part one Little Twitch impresses on his "Any Riddim," as does singer Thriller on "Dem A Mascot". John Wayne bosses things in part two getting plenty of mic time, growling out lyrics like "How The Badness Began", "Life In The Ghetto" and "It's Me John Wayne". With Buro Banton and Early B in the mix too, enjoy another three hours in the company of the ruling sound, Killamanjaro."
Killamanjaro @ Up Park Camp, Kingston, 22nd December 1984
Featuring: Early B, Junior Reid, John Wayne, Joe Lickshot, Josey Wales, Echo Minott, Super Cat, Bobby Zarro,
U.U. Madoo, Screecha Nice
Selector – Ainsley
"Another Christmas time session, this time at Up Park Camp and as a present, Jaro have Josey Wales passing through. His "Leave Dreadlocks Business Alone" sounds great on the "A Get A Lick/Chim Cherie" riddim and on a Cocoa Tea special "Killamanjaro" he insists that tonight this "Dance A Fe Cork". Some visitors from Canada, Screecha Nice and Bobby Zarro, take up the microphone too with Zarro sounding sharp on "Dem No Nice Like We" and "Teach Dem" recycling those fast style lyrics borrowed from Papa Levi. Not a lot of Super Cat or Early B on this one but still a lively session all told."
Killamanjaro – Success Club, 40 Wildman Street, Kingston December 1984
Featuring: Super Cat, Little Twitch, U.U. Madoo, Redman, Buro, Puddy Roots, Johnny Osbourne, Dirty Harry, Ashman
Selector – Ainsley
"Up until the "Sleng Teng" took over things at the beginning of 1985, the Killamanjaro sound and their crew of entertainers had really been running things for a couple of years. With a talented core of deejays like Super Cat, Early B, Buro and Little Twitch they could hardly go wrong. The Success Club in downtown Kingston is the host for this late '84 event. Early B is absent sick, so it's left to Super Cat to send down a barrage of lyrics to keep the feisty crowd happy. However all is not well and the people upset Johnny Osbourne and we nearly don't get to hear perhaps one best singer of sound boy dancehall lyrics. Luckily he's coaxed back and he voices live his classic "Reasons" dubplate on the "Unmetered Taxi". Little Twitch drops down in a poetry for his dancehall take of "The Owl & The Pussycat" and Buro, upset about being cussed by other deejays, has to defend himself rigorously. A very lively Jaro tape"
Killamanjaro @ Old Harbour, St Catherine, January 1985
Featuring: Super Cat, Early B, Charlie Chaplin, Dirty Harry, Little Twitch, Puddy Roots, Bammie Man, Shelly Thunder, Daddy Soljie, Buro Banton
Selector – Ainsley
"Jaro pay a visit to Old Harbour for this January session and the '84 champions have pretty much the full crew in attendance. With Super Cat and Early B at the helm and Charlie Chaplin joining them, promoter Alric must have been smiling to have one of the islands top sounds on board. But the real bonus here is the presence of another sound, the one man set, "Bammie Man Hi Fi". The human beatbox flashes a series of riddims, including "The Answer", "General" and "Cherry Oh Baby", and Early B, Charlie Chaplin and Puddy Roots do the business over them. Bammie also challenges Ainsley to draw a rhythm faster than his "Hi Fi". Great stuff."
Killamanjaro @ Standpipe, Kingston 6, January 1985
Featuring: Buro Banton, Dirty Harry, Joe Lickshot, Tonto Irie, Junior Reid, Jah Thomas, U.U. Madoo, Puddy Roots, Early B, Ranking Joe, Sassafrass, Echo Minott, Yellowman
Selector – Ainsley
"A bumper line up for this Friday night jamboree gives us another top Killamanjaro experience. A nice mix of singers and deejays and Ainsley's wicked '85 selection, that includes shots from Wayne Smith, Michael Palmer and Dennis Brown, are the reasons why. On "Tom Drunk" veterans Sassafrass and Ranking Joe turn back the clock chatting in an old time style while the "Texas Ranger" Dirty Harry excels on "Don't Follow Rumours". Junior Reid's solo career has been on the rise and here he versions "Poor Man Transportation", "Forget About War" and "Mini Bus Driver", a tune he first voiced as lead singer of the short lived group Voice Of Progress. Towards the end Yellowman steps in the dance and just manages to let us know that he's a "Walking Jewellery Store".
Killamanjaro @ NCC Sports Club, Half Way Tree Road, Kingston 5, February 1985
Featuring: Little Twitch, Dirty Harry, Lee Van Cliff, Ranking Joe, Dicky Ranking, Tenor Saw, Sister Carol, Brigadier Jerry, U.U. Madoo, Early B, Joe Lickshot, Thriller, Puddy Roots, Ranking Prendegast, John Wayne
Selector – Ainsley
"Around this time the NCC Sports Club became a popular venue for dances and this is our first Jaro tape recorded there. It's good to hear Early B deejaying as he's just recovering from a car accident and he details the scary incident on "Sleep & Drive". Lee Van Cliff is back on the island and having a good time on Jaro, with "Run Come", "Talk To Me" and especially "Computer Brain" being stand out lyrics from him. Two deejays who know what to do with a microphone are Brigadier Jerry with "Dance In A Dovecot" and Ranking Joe with an old time revive "John Saw Them Coming". Promoters Donovan and Freddie "a laugh as the liquor sell off!""
Killamanjaro @ Gemini Club, 39 Half Way Tree Road, Kingston 5, 17th February 1985
Part 1
Featuring: Dirty Harry, Joe Lickshot, Buro Banton, Wayne Smith, Yellowman, Little Twitch, Lee Van Cliff, Early B,
Edi Fitzroy, Super Cat, Leroy Smart, Hopeton Lindo, Jah Thomas, Puddy Roots
Selector – Ainsley
" Another Jah Thomas promoted show at the Gemini Club on Half Way Tree Road and this is what we have come to expect from the ruling Jaro sound, a great line up, fine selection and pure vibes in the dancehall. Dirty Harry, who handled the early warm up solo, and Little Twitch combine on their "Cigarette People". The reliable Governor General Buro Banton comes with a new lyric "MC Peggy" and guest Hopeton Lindo sings nicely on "Another Sunday Night". Another singer Edi Fitzroy shocks on "Youth & Youth" and there's a lot more to be heard from King Yellowman. Jah Thomas grabs the limelight for a moment and explains that this is what happens when Jaro comes to "Nice Up Your Dance!"
Killamanjaro Hi Fi @ Gemini Club, 39 Half Way Tree Road, Kingston 5, 17th February 1985
Part 2

Featuring: Wayne Smith, Early B, Supercat, Echo Minott, Yellowman, Pampidoo,
Clarence Parkes, Burro Banton, Sassafrass, Mellow Tuffy, John Wayne,
Puddy Roots, YU YU Madoo, Little Twitch, Dirty Harry, Jah Thomas,
Tonto Irie, Lee Van Cleef, Sister Katie, Joe Lickshot...

Selector: Ainsley....
Part 2 of this Wicked session and on this one we get a great section where Ainsley drops the massive 'Sleng Teng' & all the artists line up to do their thing over it.... Classic Jaro stylee!!
Killamanjaro v G.T. Hi Fi @ NCC Sports Club, Half Way Tree Road, Kingston 5, 5th May 1985
Featuring: Joe Lickshot, Dirty Harry, Super Cat, U.U. Madoo, Little Twitch, Buro Banton, Yellowman, Bammie Man, Tenor Saw
Selector – Ainsley
"This big soundclash pitted the ruling Jaro sound against the upcoming G.T. International sound in a showdown at Kingston's N.C.C. Club. The show, promoted by Jaro's own selector Ainsley, was a close run thing. For Jaro the highlights were some great Tenor Saw specials, including nuff rewinds of his Weh Dem A Try Test Jaro" causing uproar in the crowd. Bammie Man's "one man Hi Fi" also lined up for Jaro and he pounded out a beat and Saw's "Play Papa Jaro" and "Pumpkin Belly" really hits the spot. There are specials galore from Al Campbell, Puddy Roots and Johnny Osbourne and unsurprisingly Super Cat leads the charge with "We Run Jamaica" a warning issued straight to G.T.'s head."
We have two different copies of this one to present to you.
WCTD copy (runs for 1 hour 40 minutes) Download 2016
Next copy that I have reworked (Has different bits on) Download 2016
Get the GT side HERE
Killamanjaro @ Gemini Club, 39 Half Way Tree Road, Kingston 5, 29th May 1985
Featuring: Buro Banton, Little Twitch, Dirty Harry, Early B, Cocoa Tea, Peter Metro, U.U. Madoo, White Mice
Selector – Papa Ted
"Another of those Wednesday night sessions at the Gemini Club and it has a Killamanjaro sound that is undergoing change. Although Ainsley and Super Cat are Sturmars bound, there is still plenty of talent to make the dance ram. On "The Doctor", Little Twitch welcomes back Early B, who's been in America for two months. He's not rusty though and he comes with lyrics like "Never Fly Out Again" and the topical "Ghostbusters". Also back from USA is the ever popular Peter Metro with all guns blazing on "Mic Rider". Mr Harper's sound is still on top form."
Killamanjaro Hi Fi Gemini Club, Halfway Tree, Kingston 2/6/85

Featuring: Early B, Supercat, Dirty Harry, Delton Screechie, Thriller, Squiddly Ranking,
'General' Jah Mikey, Little Twitch, U U Madoo, Hopeton James, Joe Lickshot.....

Operator: Patchie Eye.....

This is quite an interesting one as its shortly after Supercat and Ainsley left Jaro for Skeng's Sturmar Roots. You hear Cat talking about what a hard decision it was for him to go and that any time Jaro plays against another sound, that he will be there with them.
Starts off with a nice Nitty Gritty Selection into some Tenor Saw and finishes off with some Studio One Jaro classics, nice to hear veteran Jah Mikey on this one also...
Killamanjaro @ Prison Oval, Spanish Town, St Catherine, July 1985
Featuring: Little Twitch, General Jah Mikey, Puddy Roots
Selector – Apache I
"Mr Harper's Killamanjaro nice up the Prison Oval area in this entertaining hour long tape. You don't often hear General Jah Mikey on Jaro but here, with able help from Little Twitch, he's lyrically sharp on "Prison Oval We Deh", "Easy No Man" and "Open The Dub Box". And from that box selector Apache I chooses some crisp tunes from Pad Anthony, Anthony Johnson and Half Pint to keep the dance rocking. "Talking" Twitch is no slouch too as his "Line Up & Come" and "No Dance No Ram Last Night" pieces show."
Killamanjaro @ Success Club, 40 Wildman Street, Kingston, January 1986
Featuring: Super Cat, Little Twitch, Junior Cat, Mr Docks, Nicodemus, Ironman, Dirty Harry, Puddy Roots, Yami Bolo, Tenor Saw, Power Saw
Selectors – Apache I, Danny Dread & Ainsley
""Killamanjaro had lost a few important members to Sturmars during 1985 but for this one off session the Jaro old boys reunite at the Success Club. Super Cat announces "long time me no chat pon Jaro" and then commences to tear the place up with some classic rhymes like "Fight Down Apartheid", "Shut Eye Country" and "Me No Fraid". His younger brother Junior Cat is now coming on strong as his "General A Warn" and "In A De Area" testify. Puddy Roots hails up current selector Apache I, who in turn is helped by his predecessors Danny Dread and Ainsley Grey at the crowded control tower. Nicodemus gets the massives roaring on "Father Jungle Rock" and Little Twitch and Dirty Harry both "Kick Up Rumpuss" in this excellent dancehall tape."
Killamanjaro Bamboo Lawn, Cockburn Penn 20-2-86
Early B's Birthday Dance
Featuring: Early B, Supercat, Tenor Saw, Little John, Malibu, Power Saw, Burro Banton, Delton Screechie, Puddy Roots, LittleKirk, Hopeton James, Jim Brown, Philip Fanna, Dirty Harry, Pompidoo, Tullo T, Junior Cat, Iron Man, Roddy Irie, Sister C, Andy Williams, Tweeters, Ugliman, Marlon Brando, Hornsman, Joe Lickshot...
Operator: Patchie Eye....
An all star turnout for the Doctors Birthnight celebrations in Cockburn Penn, even his old spar the Apachie Cat is back around Jaro for this dance and a real lively event it is.... Great selection from Patchie Eye and lyrics galore from the entertainers make for yet another Boom session from the Champion sound Daddy Jaro
Originally came on 2 tapes, have edited into the correct playing order as a single file.. Runs for almost 2 and a half hours...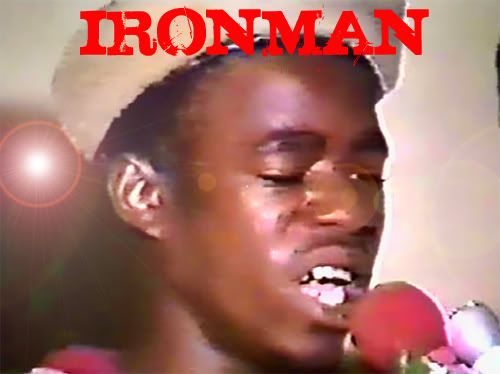 Killamanjaro @ Y Club, Whitehouse, Westmoreland , April 1986
Featuring: Early B, Hopeton James, Puddy Roots, Dirty Harry, Junior Cat, Major Manzie, Ironman, Bobby Melody
Selector – Jeremy Lee
"Promoter Trevor Dread has brought Killamanjaro to Whitehouse, a small town in Westmoreland and the locals get to hear most of the Jaro crew in full effect. Jaro are now missing Little Twitch, who's now with King Jammy's, but Early B's still around and still deejaying strongly, as his "Circle Jamaica" and new single "Learn Your Lesson" testify. New selector on the scene is Jeremy Lee and here he draws some excellent specials from top rated singers Johnny Osbourne, Tenor Saw and Nitty Gritty. Puddy Roots sings "Long Haired Freaky People, dubbed Jaro's National Anthem, and Hopeton James covers some vocal standards such as "Penny For Your Song" and "Chain Gang". As an added bonus, listen out for roots singer Bobby Melody who makes a rare appearance near the end on "We Are The Gorgon."
Killamanjaro v Stereo One v Creation @ Great River, Montego Bay, St James, 27th December 1986
Featuring: Ironman, Ninjaman, Puddy Roots, Hugh Griffiths, Dirty Harry, Ruddy Irie, Daddy Wayne, Conrad Crystal, Junior Cat, Early B
Selector – Jeremy Lee
"A two area soundclash which pitted Jaro (Kingston) v Stereo One (Spanish Town) v Creation (Spanish Town) against each other. With Jeremy Lee firing off lethal specials from the likes of Tenor Saw, Little John and Delton Screechy and raggamuffin lyrics from the performers, Jaro are sharp as a razor. Emerging out of the deejay pack is Ninjaman, who's quickly developing into a lyrical killing machine, all chatted with that quick fire labbrish style which would see him dominate sound clashes for years to come. "Send For The Hearse" and "Jaro Lick Pon Rapid" show why he was feared. Singers Conrad Crystal and Hugh Griffiths also boost Jaro's reputation with some incisive soundbwoy interjections. Junior Cat and Early B make their entrance halfway through, with Cat's "Informer Fe Dead" and B's "Free Mandela" making an impression here."
Killamanjaro vs Silverhawk Skateland 1988 Part 2
Featuring: Early B, Little John, Teddy Brown, Ninja Man, Major Mackeral, Junior Cat, Early Black, Joe Lickshot....
This is another one I got from the tape vendor in Montego Bay in 1990. I'd forgotten all about it and found it in a box of tapes the other day.
The tape is marked Jaro vs Silverhawk part 2 and it is a bit more of the famous clash between the 2 sounds. Its real nice quality but sadly only 60 minutes long.
It starts at the part where Jaro are playing the answer rhythm, but carries on a bit longer than the usual first part.
Killamanjaro vs Stone Love Skateland 1989

Featuring:
Ninjaman, Daddy Shark, Hammermouth, Ricky Trooper, John Wayne, Bugle Boy, Junior Cat, Ruddy Irie, Lenky Roy, Dickie Ranking, Joe Lickshot..

Thanks to Brother Keith for this big clash...
Killamanjaro vs Gemini & Pieces Montego Bay 1990

Featuring: Ninjaman, Charlie Chaplin, Johnny P, Hammermouth, Daddy Shark